"Circles is not a hand out, but a hand up."
When God gives you the test of patience, be ready to wait. Kirk, Pastor of Fairhaven and Executive Director of Kettering Circles, waited eight years for God to answer his prayer of feeling a burden to reach those struggling financially in his own neighborhood. One day, Circles USA came to talk at his church; Kirk knew it was God speaking to him.
"We would parachute in during big holidays, but what we were missing was those connections, building relationships," Kirk said.
Circles functions because of the relationships formed between those in poverty and those in middle class. With a holistic approach, the organization places the responsibility and the initiative on the people struggling. The middle class volunteers, known as "Circle Leaders and the Allies" are there for support, encouragement and accountability. To become a Circle Leader, one must take a 15 week class; as a Circle Leader, they decide what they individually need to get out of poverty.
"It's a really empowering organization," Kate Wailes said, a Kettering Circles "Champion" representative from Apex. "At first Circles can seem really confusing, but once you've come for a while you get the hang of it".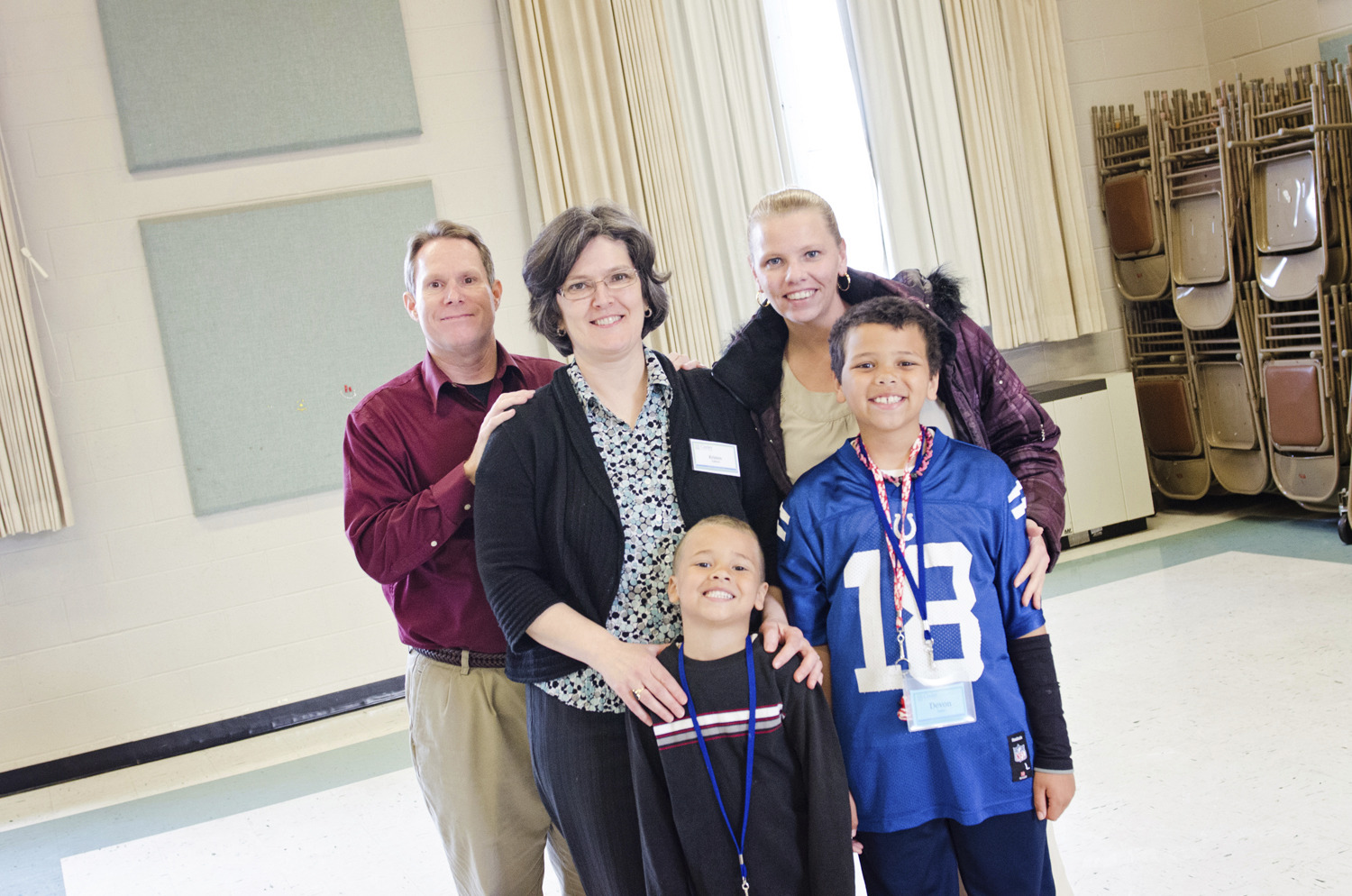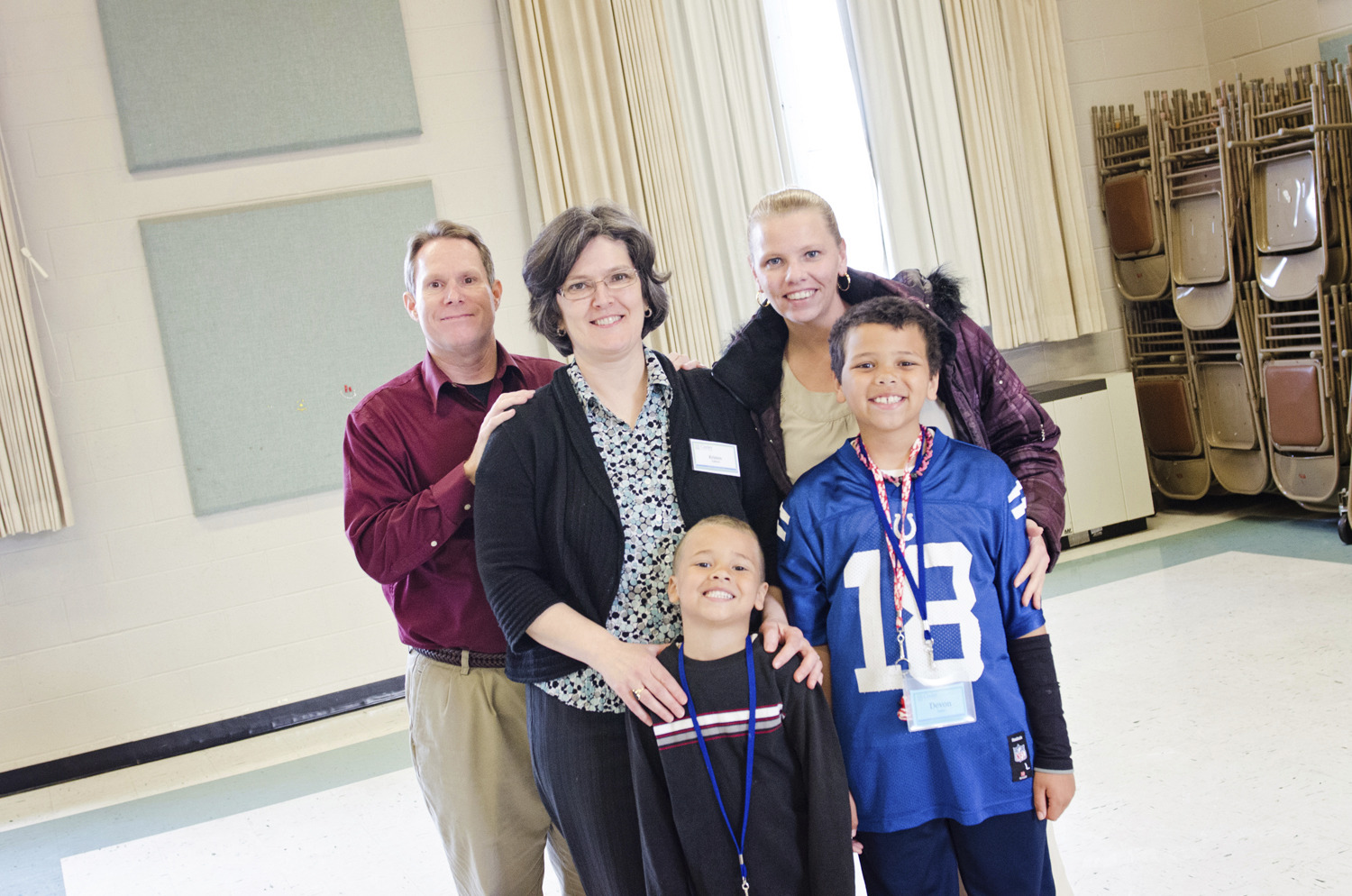 Although the initial language of it all can be confusing, at the end of the day, it is a place filled with people who have hopes, dreams and no fear of judgment; that says enough about the movement of Circles in Kettering.
It can be surprising that Circles is actually a secular organization, but what isn't surprising is that God made His way through it anyway.
"We had two people saved last month, and I personally do a Bible Study with a Circle Leader, Sara*," Kate informed me.
Last year, Kate mentioned at one of the meetings that Apex was holding a Parenting Conference. Sara, a mother of young kids, decided to attend. Soon after, she met with Kate and said she wanted to know more about Jesus. They have been meeting ever since. During that time, God has provided for her in numerous ways, including giving her a desire to take on more of a role in the Circles organization. With the support and encouragement of her Allies, she applied and received a scholarship to go to Wright State for a social work degree.
Helping or working in Circles is not always easy. For Kate, she thinks back to the conference held at Apex, When Helping Hurts. At the conference it was shared, "The hardest part is to kill or overcome stereotypes and communicate well. We want the people we help to feel valued and not to hurt them. They are fighting against so much already; they just need someone to listen to them."
When asked how God helps overcome that, Katie said quite simply. "The Gospel. We move the way Jesus moves. He went to the poor, he went to the sick."
Kate continued to stress how she has to give it up to God; she alone cannot fix these people and their situations. "We are all broken in some way; through this process I am learning to trust God," she said.
Is your heart breaking for your city, for those in poverty? Kettering Circles always welcomes those willing to become an ally or those willing to participate in what is called the "Guiding Coalition." These support teams meet on the fourth Tuesday of every month and play an important role in the functioning of Kettering Circles.
Or maybe you feel stuck in poverty without hope? Well, luckily our God is one of hope and faithfulness. God provides more than what can ever be hoped for. Help never hurts.
We know what real love is because Jesus gave up his life for us. So we also ought to give up our lives for our brothers and sisters. If someone has enough money to live well and sees a brother or sister in need but shows no compassion—how can God's love be in that person?
Dear children, let's not merely say that we love each other; let us show the truth by our actions. Our actions will show that we belong to the truth, so we will be confident when we stand before God. Even if we feel guilty, God is greater than our feelings, and he knows everything.
Dear friends, if we don't feel guilty, we can come to God with bold confidence. And we will receive from him whatever we ask because we obey him and do the things that please him.
And this is his commandment: We must believe in the name of his Son, Jesus Christ, and love one another, just as he commanded us.Those who obey God's commandments remain in fellowship with him, and he with them. And we know he lives in us because the Spirit he gave us lives in us.
- 1 John 3:16-24
* Name changed for privacy
Author: Ally Geis
Photographer: Matt Geis